Hanover's Perspective
Kings Dominion Celebrating 45 Years in Hanover County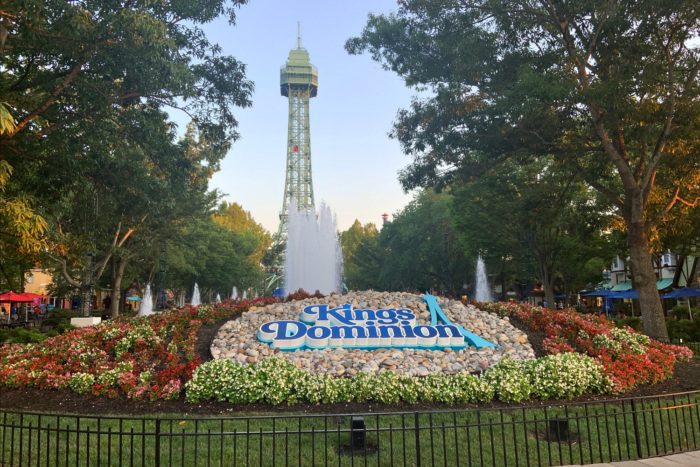 In observance of Business Appreciation month, Hanover County typically hosts an annual event recognizing Legacy Businesses and the Marc S. Weiss Award recipient. Due to COVID-19 restrictions, the event cannot be held at this time. 
To commemorate business appreciation during the 300th anniversary of Hanover County, the Department of Economic Development is recognizing the county's tourism and hospitality industry featuring historical, cultural, leisure and entertainment entities and businesses.  Hanover's tourism assets contribute a significant amount to our local economy with visitors spending over $258 million and generating over $5 million in additional tax revenue in 2018.
Throughout the month of May, we invite you to visit us at www.HanoverVirginia.com and our social media platforms as we highlight many of these assets to inspire and encourage local support, as well as show our appreciation, for all that our businesses and organizations do to make Hanover a wonderful place to live, play, learn and visit!  Also, check out the new "See and Do In Hanover County" App!
Kings Dominion, located in Hanover County, Virginia, has helped make countless memories over the past 45 years. The park held its grand opening on May 3, 1975 after hosting a soft opening the year before featuring only the Lion Country Safari and one ride. Since then, numerous roller coasters and thrill rides, a water park and a large variety of other attractions have enhanced the park. As an added convenience for visitors, the Kings Dominion KOA Campground offers deluxe cabins in addition to RV and tents sites complete with a pool, playground, campstore and more.
For the park's 40th anniversary in 2015, old favorites were brought back such as the refurbished floral clock located at the end of Center Street near the carousel and the beloved Singing Mushrooms in the Candy Apple Grove section.
In 2018, Kings Dominion's parent company, Cedar Fair Entertainment Corporation, appointed amusement park veteran Tony Johnson as general manager. Johnson began his amusement park career as a seasonal associate at Kings Dominion, and held roles of increasing responsibility in a number of Cedar Fair parks across the country.
Throughout the years, Kings Dominion has evolved to become a year-round destination taking advantage of the best all four seasons has to offer:
Spring – The Season Kick-off typically opens in March with weekend hours throughout the spring with the exception of Spring Break with the park open every day of the week. In March 2018, the park debuted its new hybrid rollercoaster Twisted Timbers, the first coaster of its kind in the mid-Atlantic constructed using wood supports with a steel track.
Summer – Soak City, a 20-acre waterpark provides the perfect place to relax and take in the sun or enjoy tsunami-sized thrills. In 2020, the park is debuting an all-new redesigned area named Coconut Shores including Lighthouse Land and Sand Dune Lagoon. When hunger strikes, head over to Beach Street to grab a bite to eat with the new food truck experience. Grand Carnivale debuted in 2019 celebrating the sights, sounds, smells and tastes from cultures around the world with live music, entertainment, delectable food and drinks, crafts and games. The Spectacle of Color Parade, hosted by the King of Carnivale, features spectaculr floats, authentic music and street performers.
Fall – Halloween Haunt and the The Great Pumpkin Fest – During the Day, the park features Halloween fun suitable for the entire family. But, by night, Halloween Haunt shrouds the park with extreme screams and frightful live entertainment.
Winter – Debuted in November 2018, WinterFest transforms the park into a winter wonderland filled with millions of lights, live entertainment, seasonal and savory treats and magical holiday experiences.
To commemorate the amusement park's 45th anniversary, Kings Dominion is asking guests to help them take a stroll down memory lane by sharing your favorite moments from the past years by tagging the park on Facebook, Twitter or Instagram and using the hashtag #KDMoments.
Share pictures of your favorite places in Hanover on social media with the hashtag #HereinHanoverVA!