Hanover's Perspective
Kings Dominion Debuts Tumbili Roller Coaster and Jungle X-Pedition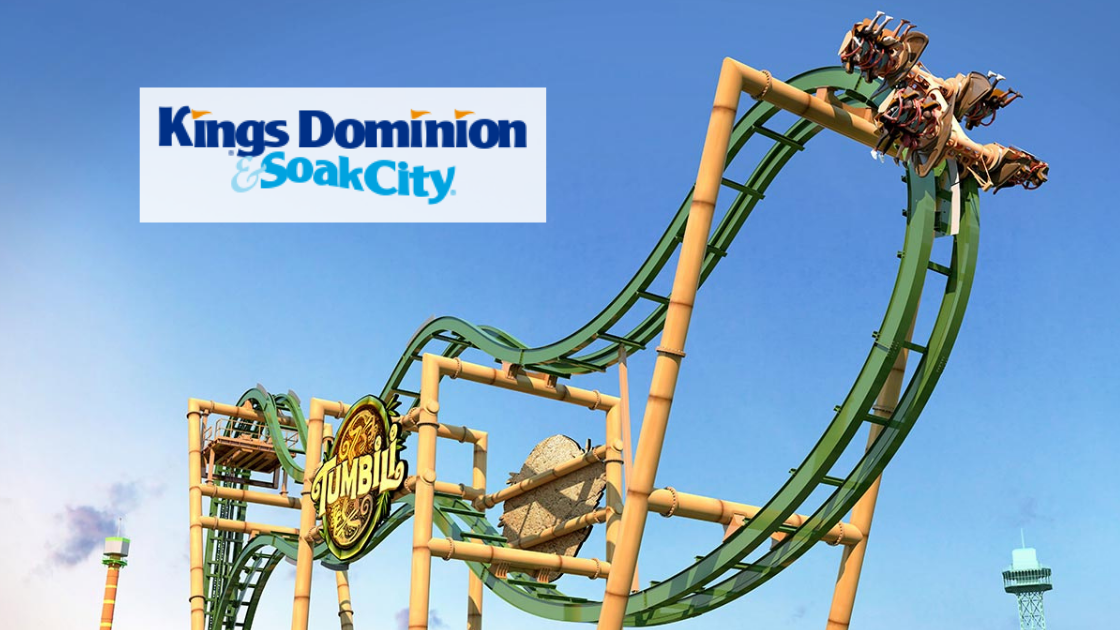 Kings Dominion introduced guests to all new adventures during its season opening weekend on March 12 & 13, 2022.  The theme park debuted Jungle X-Pedition, which is the renamed and upgraded area of the park formerly known as Safari Village, and the new Tumbili roller coaster.
At Jungle X-Pedition, guests are immersed in a completely transformed jungle experience featuring the new coaster, new signature dining location, all new retail store, and more discoveries to come – all richly themed to reflect the adventure of an archeological expedition.
Tumbili (pronounced toom-bee-lee — the Swahili word for "monkey") is Virginia's first 4D Free Spin roller coaster that uses state-of-the art magnetic technology to control and induce spinning as the riders tumble along the track. Riders travel up 112 feet on a 90-degree vertical lift hill and make their way back to the bottom as they spin along the triple stacked track featuring two beyond-vertical raven drops.
While exploring the latest discoveries in Jungle X-Pedition, visitors aged 21 and older can now also enjoy a refreshing Tumbili Tropical Lager to beat the jungle heat.  As part of a collaboration with Ashland, Virginia-based Center of the Universe Brewing Company, Tumbili Tropical Lager is a German-style Lager infused with natural tropical flavors including pineapple, peach, and passionfruit.
For tickets and park schedule, visit kingsdominion.com.
Interested in becoming a team member at Kings Dominion?  The park is hiring for year-round, part-time and seasonal positions.  Enjoy flexible scheduling, a supportive team and perks like park access and special discounts.  Apply here: jobs.cedarfair.com/kings-dominion