Hanover's Perspective
LOCAL HANOVER, VA EATERY HOSTING JOB FAIR SERIES TO ASSIST DISPLACED WORKERS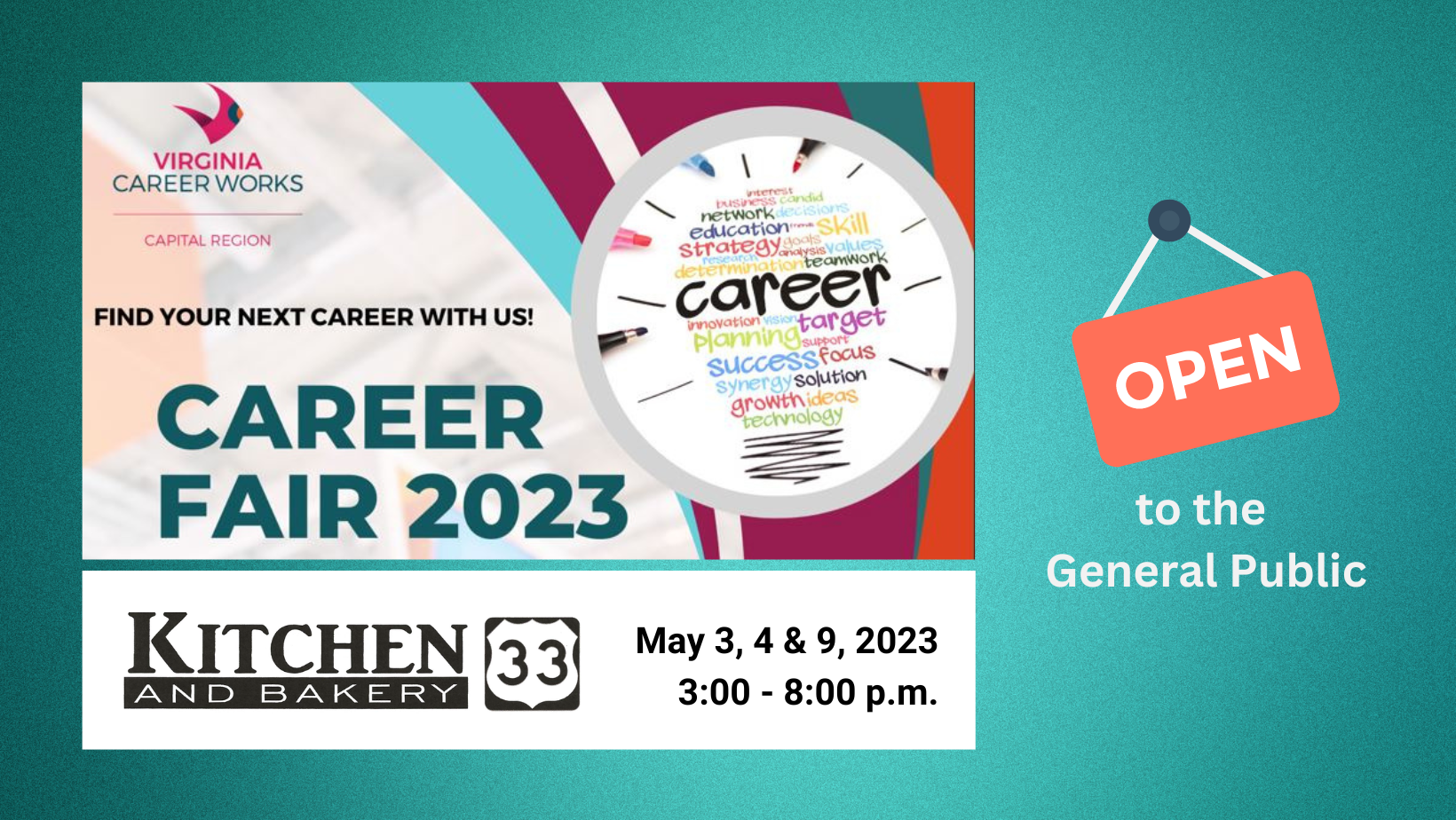 A Hanover County-based non-profit business, Kitchen 33 and Bakery, is stepping up to serve the soon-to-be-displaced Tyson Foods workers in a meaningful way.  Located just half a mile from the soon to be shuttered Tyson plant on Route 33, the eatery is donating private event space to host three job fairs in early May.  The job fairs are open to the general public and no pre-registration is required to attend.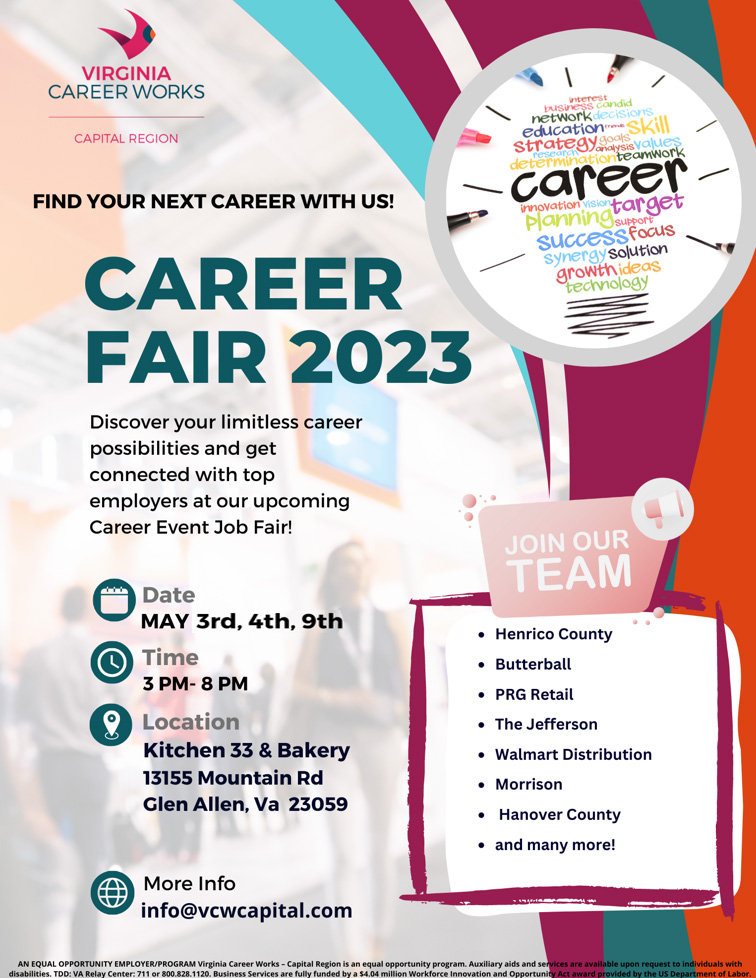 "The Tyson plant has been our neighbor since we built our building in 1994," said Chris Walton, owner of Kitchen 33 and Bakery.  Walton continues his affection for the Tyson employees, saying that many are like family to the restaurant staff.  "We're sure gonna miss them when they're gone."
The job fairs are being conducted by Virginia Career Works – Capital Region in conjunction with Virginia Employment Commission's Rapid Response program.  The job fairs are scheduled at the location and dates/times listed here:
Kitchen 33 and Bakery
13155 Mountain Road, Glen Allen VA 23059
May 3, 4, & 9, 2023 from 3:00 – 8:00 p.m.
Hanover County's Department of Economic Development has worked closely with Virginia Career Works immediately following the plant closure announcement.  A dedicated webpage was created on the department's website to assist with relaying resources available to the displaced workers.  Additionally, the team mobilized quickly to alert other local employers looking to hire of upcoming job fair opportunities to meet with the displaced workers.  The department's hiring app was also offered as a resource and was advertised in several languages.
"I'm very optimistic for the future of these employees for the following reasons.  Within hours of the closure being announced, our office helped coordinate resources at the company, local, and State level," said Brandon Turner, Interim Director of Hanover County Economic Development.  "Rapid Response, Capital Region Workforce Partnership and other resources have jumped in to help coordinate numerous job fairs and compile resources for those who need assistance.  Tyson is working with the community and employees to help them transition into other opportunities.  And most encouraging, within a week of the announcement several dozen companies, not only from Hanover but throughout the entire metro region, had reached out to connect with affected employees and offer them positions.  The support has been so strong that at times it's been difficult to keep up with the offers of assistance.  That is a true testament to the strong business community we have in the Richmond Region!"
According to Brian Davis, Executive Director of the Capital Region Workforce Partnership which operates the Virginia Career Works location, it was critical to schedule the job fairs before the actual closure of the Tyson plant slated for May 12, 2023.  "The hope is that making these connections in advance may ultimately lead to quicker hire dates, minimizing the amount of time the individuals will be unemployed," said Davis.  "And in some cases, individuals may seamlessly transition directly into new jobs immediately after their last day at Tyson with no lapse at all."
Workers displaced by the Tyson plant closure may also choose to take advantage of the various job training and work-based learning programs and other support made available through the Virginia Career Works network of partners.
For more information about Virginia Career Works, please visit www.vcwcapital.com.
Visit Kitchen 33 and Bakery at www.kitchen33.org.