Hanover's Perspective
PlayinRVA.com Promotes Local Tourism-Related Businesses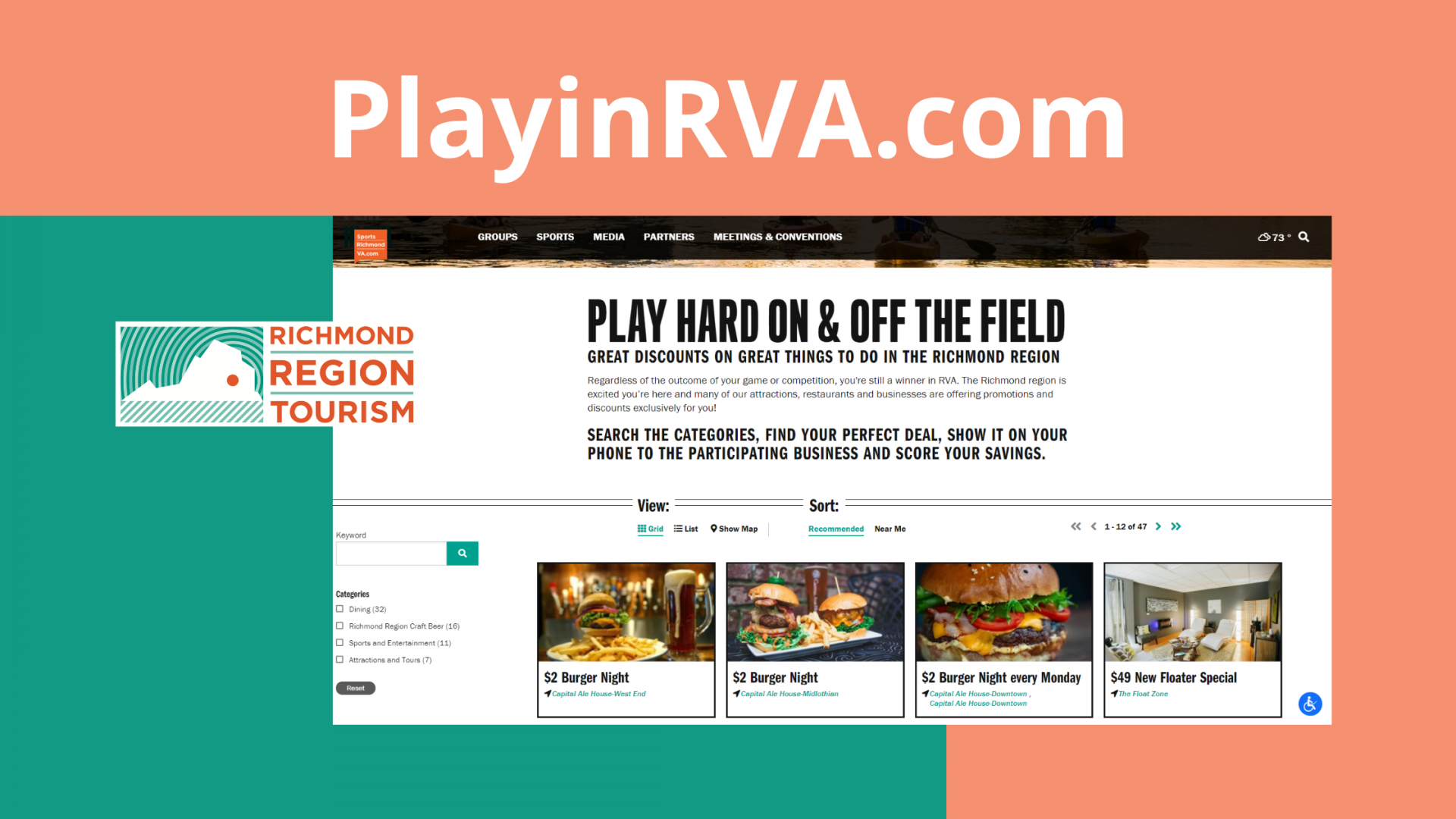 The Richmond Region has become a hub for sports tourism, welcoming over 170,000 visitors a year and generating $62.5 million in direct visitor spending. With at least 15 sports events left in the region before Labor Day (out of an 83-event season), Richmond Region Tourism is inviting small businesses in the area to capture some of that visitor spending.
Richmond Region Tourism has launched PlayinRVA.com, a website highlighting a variety of attractions, restaurants, and businesses offering exclusive promotions to the many athletes and visitors here for events. To help spread the word to our incoming visitors, a printed Experience Pass has been created to help guide visitors to PlayinRVA.com via QR code so they can see all of the great deals being offered to them. These passes will be available to visitors at our upcoming events so they can explore ways to make the most of their RVA experience.
Would your business like to participate? It's free. If you are a current partner please login here to your account via Richmond Region Connect, add your promotion and update your business information. If you have any questions or need to set up a new account, please contact Courtenay White at cwhite@visitrichmond.com.