Hanover's Perspective
VRLTA Offers Resources Specific to Restaurant, Lodging and Travel Industries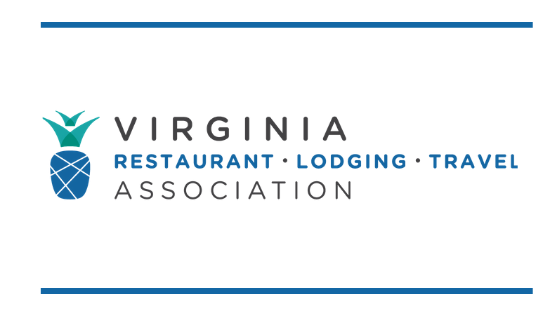 The Virginia Restaurant, Lodging & Travel Association (VRLTA) has represented the Commonwealth's restaurants, hotels and travel attractions for nearly 80 years.
The Association began in the 1930s and '40s as three separate associations with a common goal—protecting the hospitality and tourism industries of Virginia. In 1993, the Virginia Hotel & Motel Association, Virginia Restaurant Association and Virginia Travel Council came together under the umbrella Virginia Hospitality & Travel Association.
Today, the association operates as the Virginia Restaurant, Lodging & Travel Association. The name honors the roots of the three originating establishments, and clearly aligns the organization's branding with its member base to ensure clear indication of the industries it represents.  Visit www.vrlta.org to learn more and join.
VRLTA has also partnered with the Virginia Tourism Corporation to develop the Virginia is for Restaurant Lovers brand and website, a portal designed to serve Virginia's restaurant community.
During the pandemic, VRLTA has utilized the www.VirginiaForRestaurantLovers.com website to aid these industries, continually posting resources related to reopening and business operations on this site. Visit this page for the latest reopening resources, and this page for the latest news.
Specific resources for Personal Protective Equipment and other related topics found on the VRLTA website include:
PPE Resources –
Sysco – currently in stock: masks, gloves in a variety of sizes, hand sanitizer, sanitizing wipes, surface sanitizers, and bleach – contact your sales rep for the latest product availability and pricing; also has a NEW reopening guide here
PFG – contact your sales rep for the latest product availability
Safeguard Promotional Products – facemasks and shields, hand sanitizer, gloves, gowns, acrylic shields (for checkout stands) – pricing here, or visit https://www.safeguardjack.com/ or contact Anne Meagher Watson at 804.355.2679 or Anne@SafeguardJack.com
KO Distilling is producing Bare Knuckle Hand Sanitizer. More information can be found here.
The Hand Sanitizer Guys have bulk/wholesale hand sanitizer and hand sanitizing stations. Serving the NoVa and DC metro area.
Other Resources –