E. Linwood Thomas IV,  Director
As the Director of Economic Development Linwood helps to implement local Economic Development policy within Hanover County. He uses his extensive background in both regional and local development to attract capital investment to the County. This is done by recruiting businesses to relocate to the County, encouraging existing County businesses to invest and expand, and providing local entrepreneurs with guidance and resources for their start-up ventures. He also works to expand the County's supply of commercial and industrial sites and buildings. Establishing partnerships and fostering communication with County Officials, the Economic Development Authority and Hanover citizens, Linwood strives to improve Hanover County's future economic outlook and helps make the County a destination for companies looking to grow and expand. Thomas was voted among the Top Ten Young Professionals under 40 in the Greater Fredericksburg Region in 2012 and is a 2013 graduate of the Fredericksburg Chamber of Commerce's Executive Management Program "Leadership Fredericksburg." He currently serves on numerous non-profit boards and is a member of the International Economic Development Council and the Virginia Economic Developers Association.
---
Brandon S. Turner, Deputy Director
Brandon manages the outreach efforts for Hanover County by securing industrial and commercial development.  He responds to prospect inquiries, markets the county's business advantages with both state and regional initiatives, and manages new investment projects.  With his extensive local economic development background and network, Brandon ensures that Hanover County's image is first rate and conducive to attracting and maintaining strong business and commercial real estate activity in the County.
---
Ann G. Glave, Existing Business & Project Manager
Ann establishes and maintains relationships with existing Hanover County businesses through an extensive database and business visitation program.  She also responds to the needs of the local business community by organizing pertinent business seminars and acting as a liaison between the existing business community and Hanover County Government. With knowledge of the local business climate, Ann understands the needs of both small and big business and works to make Hanover County a business friendly community.
---
Angela C. Wright, Marketing Manager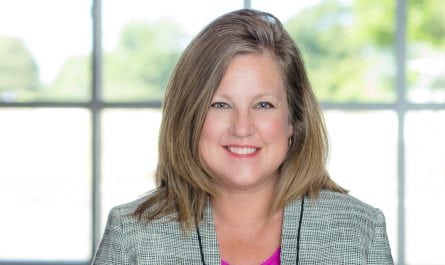 Angela executes the marketing plan and manages communications, public relations and analytical activities that directly support the Economic Development department's marketing objectives. She also serves in a marketing advisory role to external business clients seeking departmental assistance.  Angela plays a key role in increasing Hanover County's visibility with target audiences and enhancing the County's image.
---
Maria W. Snyder, Office Manager
Maria serves as the office manager for this busy department and handles the day-to-day issues associated with the marketing team. She is often the first person that many of the businesses and citizens meet when contacting the county for information and business assistance. In addition to her daily duties, Maria organizes Economic Development's events and meetings and also supports the Economic Development Authority.