Morooka America, LLC
Morooka America, LLC is partnering with Virginia Steel Specialties, LLC to be the exclusive U.S. manufacturers for Morooka Track Carriers. This is the first Morooka manufacturing operation in the U.S., operating under a license agreement with Morooka Co., Ltd.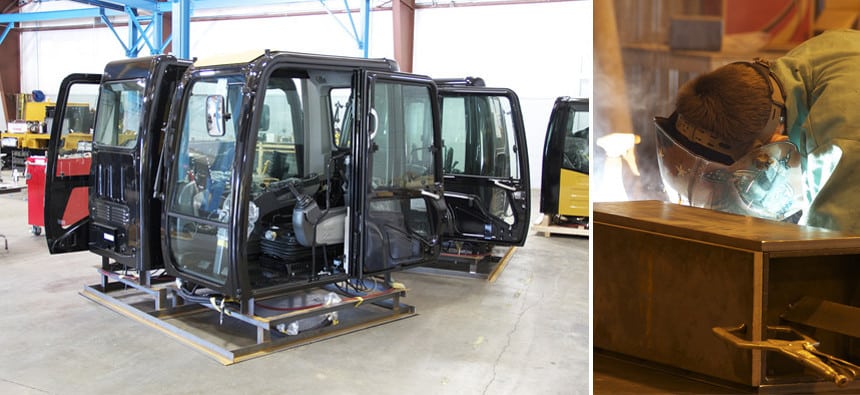 The manufacturing outfit is comprised of one product assembly plant and one fabrication plant, both located in Hanover County. The two plants encompass a total of 100,000 square feet, with one facility located on Central Drive Road near Interstate 95 and Lewistown Road, and the other on U.S. 1 north of Sliding Hill Road. The plants are expected to make about 300 machines a year, valued at more than $50 million.
Morooka America and Virginia Steel Specialties are part of a group of companies that focus on the Morooka product and are the two newest additions that help make Morooka so successful. Three other companies—Dominion Equipment Parts, LLC, Morooka USA, LLC, and Morooka USA Rents, LLC—round out the group.
Ken Byrd, president of Morooka USA – East, says that Hanover has a number of benefits for business, one being the business climate.
"Hanover has an excellent reputation for being a business-friendly county."
It's easy to do business here, continues Byrd. "There's a good tax structure."
"Plus, we need to be close to the interstate. Hanover has good roads and infrastructure. We have easy access to major transportation routes."
The labor pool in Hanover and the Richmond metropolitan area is another asset. Byrd shares that he has had "zero problems finding the right mix of talent for our companies."
Byrd adds that his employees enjoy living in Hanover, too. "Hanover provides a great environment for raising a family. And employees have said they are very pleased with the school system."
The future is bright, and Byrd looks forward to the continued growth of the business and the county.
"In 1998, we started with one company and five employees. Today, we have five companies with over 125 employees."
"We are proud to be bringing jobs to Virginia and to Hanover County."
Learn more about advantages for advanced manufacturing in Hanover County