Hanover's Perspective
Destination Retail, Leisure and Entertainment in Hanover County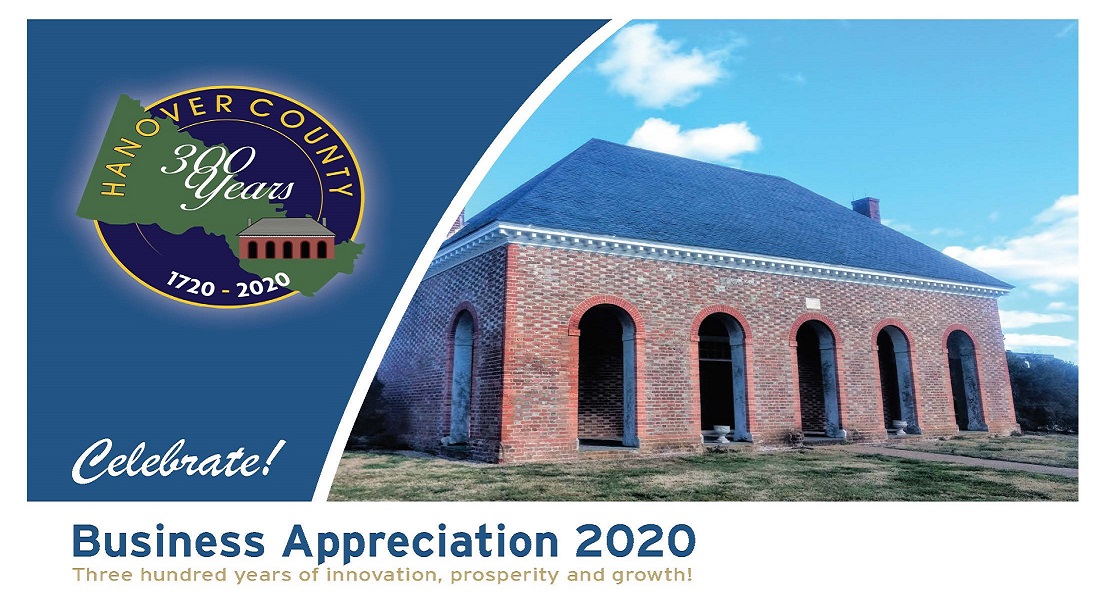 To commemorate business appreciation during the 300th anniversary of Hanover County, the Department of Economic Development is recognizing the county's tourism and hospitality industry featuring historical, cultural, leisure and entertainment entities and businesses.  Hanover's tourism assets contribute a significant amount to our local economy with visitors spending over $258 million and generating over $5 million in additional tax revenue in 2018.
Throughout the month of May, we invite you to visit us at www.HanoverVirginia.com and our social media platforms as we highlight many of these assets to inspire and encourage local support, as well as show our appreciation, for all that our businesses and organizations do to make Hanover a wonderful place to live, play, learn and visit!  Also, check out the new "See and Do In Hanover County" App!
---
According to 2018 data recently reported by the Virginia Tourism Corporation, retail shopping is one of the major activities of people traveling in Virginia with more than $2.4 billion spent on purchases. Additionally, travelers spent $1.9 billion on admissions at amusement parks and attractions, sports events and other forms of entertainment and recreation services.  A whopping $5.1 billion was spent on lodging, and more than $7.7 billion on foodservices including restaurants and other eating and drinking places. Here is a list of many Hanover's offerings contributing to the travel industry in Virginia:
Destination Retail
Green Top Sporting Goods, a Hanover County staple since 1947, originally started in a small gas station on Route 1 but has grown over the years to now occupy a 55,000 sq.ft. retail store on Lakeridge Parkway. Green Top continues to draw tourists and locals alike for its excellent customer service and large assortment of hunting and fishing supplies, outdoor gear, apparel and other products. For the past three years, the business has hosted the Green Top Outdoor Expo – a free event designed for all levels and interests with the purpose of showcasing the greatest outdoor products while also featuring special guests, free live music, food, and activities for the entire family. Be sure to check out the new Green Top Shooting Range offering a climate-controlled indoor shooting range that includes three shooting bays, each composed of eight lanes.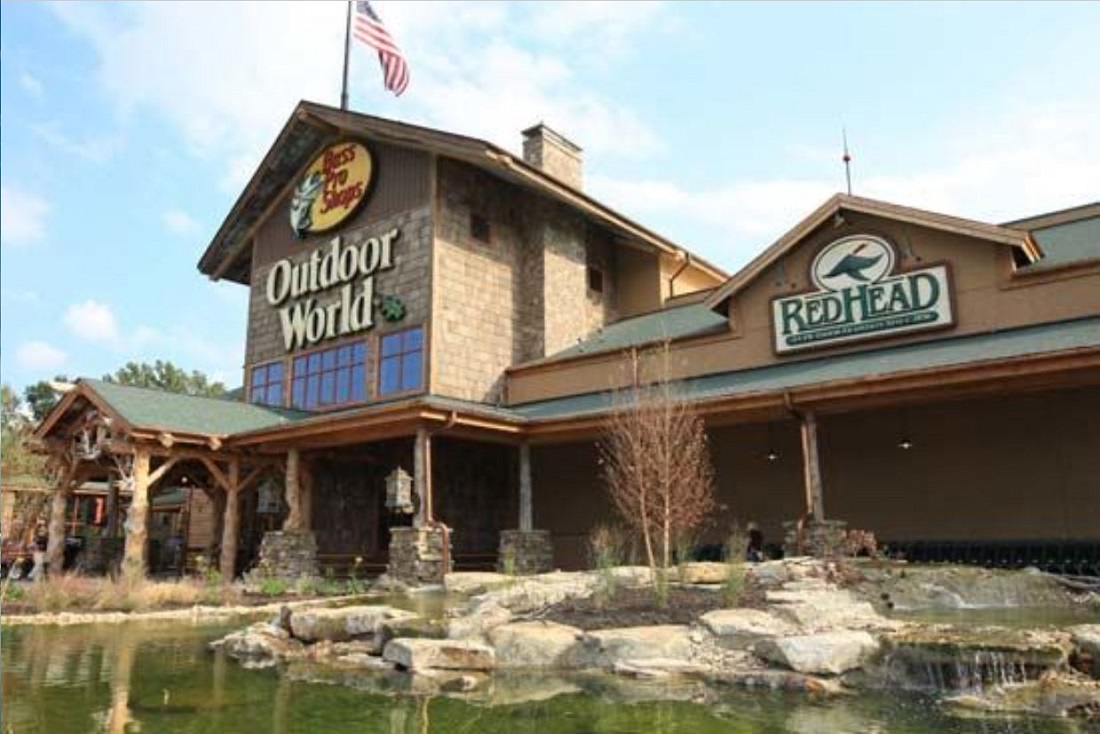 Bass Pro Shops, located near heavily traveled I-95 in Ashland, VA, attracts thousands of visitors every year in search of outdoor gear and apparel. Bass Pro Shops is also part museum, art gallery, antique store, aquarium, education, conservation and entertainment center. The entire store is a tribute to the vast diversity of the Virginia landscape, its history and the culture of its people. Hand-painted murals from renowned artists depict scenes of the Virginia countryside from the Appalachian Trail and the Blue Ridge Parkway, to the James and Chickahominy Rivers to the Shenandoah Valley and Chesapeake shores. State and record wildlife mounts are displayed alongside local period prints depicting early Virginians enjoying sporting adventures. Bass Pro Shops also houses the Islamorada Fish Company restaurant and a boating center.
Other Small Retail Business Destinations:
Squashapenny Junction – Doswell, VA
Class and Trash (Facebook) – Glen Allen, VA
Governor's Architectural Antiques (Facebook) – Mechanicsville, VA
For Posh Sake (Facebook) – Mechanicsville, VA
Red Rooster Country Store (Facebook) – Mechanicsville, VA
Hickory Creek Antiques – Ashland, VA
Gotta Have it Gifts (Facebook) – Ashland, VA
Thrill of the Hunt (Facebook)– Ashland, VA
Gallery Flux (Facebook) – Ashland, VA
Tiny Tim's Trains and Toys (Facebook) – Ashland, VA
Changing Reins Equestrian Boutique (Facebook) – Ashland, VA
Ashland Feed Store (Facebook) – Ashland, VA
Destinations – Just for Fun
Kings Dominion is celebrating 45 years in Hanover in 2020! Click here for the feature blog.
Ashland Theatre is a not-for-profit organization providing film, live performances and live music. The theater, designed using late Art Deco architecture and furnishings, was dedicated in 1948 in downtown Ashland with 333 seats and a single screen. The theater remained in operation until the late 1990's, and after recent restoration work, it reopened to the public in December 2018.
Red Vein Escape Room , located on the tracks in Ashland, VA, is a year round, multi-themed escape room company featuring three different games – Hunt for the Richmond Vampire, Phobia and Escape from 20,000 Leagues. The owners also run the Ashland Haunted History Tour, which meets right outside the doors of RED VEIN Escape.
Hanover County Parks and Recreation maintains 10 parks and trails with amenities to accommodate various sporting events and tournaments, 4 boat ramps, 2 dog parks, The Hanover Veterans Memorial, and hosts the annual Hanover Tomato Festival. Be sure to check out Greg Sager, Director of Parks and Recreation, as he gives a tour of the newly unveiled Lake Hanover Nature Trail.
Town of Ashland Parks and Recreation maintains seven parks and trails and the Carter Park Pool. The Town host several festivals during the year including Ashland Strawberry Faire and Ashland Train Day, and is home to the Ashland Farmers Market.
Other Fun Destinations:
Unique Destination Lodging:
Henry Clay Inn: Named for orator and statesman Henry Clay, who was born in Hanover County in 1777, the Henry Clay Inn is a 13-room Georgian-style bed and breakfast. The inn's parlor opens onto the balcony overlooking the Ashland/Hanover Visitors Center/train station and the campus of RMC, and also has a drawing room suitable for business and social functions. Breakfast is complimentary to overnight guests, but locals visit on Sundays for their breakfast!
Tinder Guest House – The Tinder Guest House, located above Origin Beer Lab along the railroad tracks in Ashland, VA, was originally a pharmaceutical business built in 1898. Guests enjoy the entire 2,000 sq. foot guest house with three bedrooms, free off-street parking, two bathrooms, an eating nook, gathering room, and a game rooms. Homemade breakfast, snacks and beverages are provided by the host.
Shady Acres Bed and Breakfast – Located in the peaceful countryside of Hanover, VA just a stone's throw to Kings Dominion, Shady Acres is a country bed and breakfast offering two double-occupancy guest rooms complete with fresh flowers and chocolates. Complimentary breakfast is served in the dining room or at the bistro tables on the porch while you listen to the fountain and windchimes and take in the refreshing country air and scenery.
Major Hotels and Motels in Hanover and the Town of Ashland: Fairfield Inn & Suites-Winding Brook, Centerstone Inn Doswell, Country Inn & Suites in Doswell and Ashland, Hampton Inn-Mechanicsville, Holiday Inn Express-Mechanicsville, and LaQuita Inn & Suites Richmond-Kings Dominion, Days Inn-Ashland, Hampton Inn-Ashland, Holiday Inn Express & Suites-Ashland, Motel 6-Ashland, Quality Inn & Suites-Ashland, Sleep Inn & Suites-Ashland, and Super 8 Motel-Ashland. New hotels opening soon are Tru Hotel-Ashland and Avid Hotel-Glen Allen.
Restaurants:
To see a list of independent restaurants located in Hanover County, click here.