Hanover's Perspective
Hanover's Highlights: Looking Back on 2019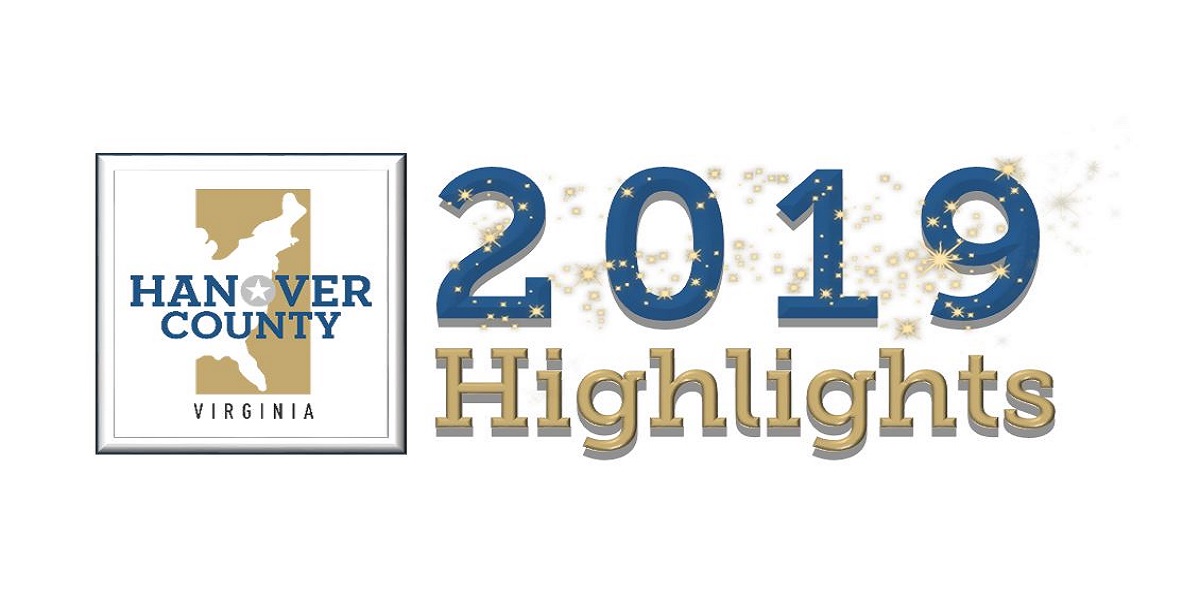 As excitement builds for a successful new year, we also take time to reflect on our top stories of 2019. Not surprisingly, the most-read stories are those that highlighted the moments that helped us innovate, prosper and grow over the past year.
We look forward to what's to come in 2020, and we thank you, Hanover County, for generating some great stories in 2019. Here are the top stories of the past year:
Wegmans – Wegmans Food Markets, a grocery retailer with stores throughout the Northeast and mid-Atlantic regions, will invest $175 million to establish a full-service, regional distribution operation in Hanover County. Virginia successfully competed with North Carolina for the project, which will create 700 new jobs. Located along Sliding Hill and Ashcake Roads in Ashland, Virginia, the new campus will allow the company to expand its distribution network on the East Coast and accommodate its growing retail footprint.
Northlake Commerce Center Fully Leased Ahead of Completion – Northlake Commerce Center, a joint venture by JLL and Brookwood Capital Partners, is a new 152,000 square foot speculative industrial building being developed in Hanover County, Virginia. The modern, Class A industrial space, is now fully leased prior to expected delivery in the third quarter of 2019. The building, situated on approximately 15 acres in Northlake Park in Ashland, with direct access to I-95 at exit 89, is a state of the art distribution facility featuring 32′ ceiling heights, 7″ floors, 29 dock doors and two drive-in doors.
ChemTreat, Inc. Breaking Ground on New Applied Tech Lab in Hanover Airpark – ChemTreat, Inc. will break ground on a new applied technology laboratory in Ashland, Virginia on Monday, April 15, 2019 at 9:00 a.m.  This 25,000-square-foot facility will be built across the street from an existing ChemTreat manufacturing plant in the Hanover County Airpark. Construction is anticipated to take approximately one year, and the work will be undertaken by Century Construction. The new facility will help create up to 20 new jobs over the next 10 years.
Hanover County Hosts Inspire Youth at Work Summer Opportunities Fair – Hanover County Economic Development (HCED), in partnership with Hanover County Public Schools (HCPS) and the Capital Region Workforce Partnership (CRWP), hosted the county's inaugural InspireYouth@Work Summer Opportunities Fair on Saturday, March 30, 2019. This event, which was free to employers and attendees, provided an opportunity for local government, businesses, and not-for-profit organizations to publicize summer opportunities, including job, volunteer, internship, and leadership development openings for youth ages 14-24. After heavy promotion by the schools, partner organizations, social and news media, the fair attracted 22 employers and 347 attendees.
Blue Bell Creameries Distribution Center Opens in Hanover's Northlake Business Park – Blue Bell Ice Cream is returning to stores in the Greater Richmond region and other areas of Virginia starting March 25, 2019. "We are glad to be back and excited to be in a position to expand our sales territory," said Jimmy Lawhorn, vice president, sales and marketing for Blue Bell. Located off of Interstate 95 in Hanover County, Blue Bell Creameries recently completed its 14,000-square-foot cold storage distribution center in the Northlake Business Park. "We have about 20 employees on staff at this time," Lawhorn said. "Initially, we will bring in additional employees from other states to help with the opening. It could take up to two weeks to deliver our products to every store that is selling Blue Bell.
Publix Opens Its First Hanover County Location at Brandy Creek Commons – Publix Super Markets, Inc. opened its first Hanover County location on Saturday, January 5, 2019 at Brandy Creek Commons in Mechanicsville. The 50,000 square-foot Publix will employ approximately 130 associates. "We are excited to bring Publix's legendary service and quality to Mechanicsville, as well as be active and present partners in this great community," said Kim Reynolds, Publix media and community relations manager. "We look forward to our continued expansion across the region with this location marking our 11th opening for greater Richmond and the first in Hanover County."
Kroger Completes $4 Million Remodel of Mechanicsville Turnpike Store in Hanover County – Kroger has completed an extensive $4 million renovation of its 6335 Mechanicsville Turnpike store in Mechanicsville, Virginia. The grand reopening and ribbon cutting ceremony was held at 8 a.m. on Wednesday, May 1, 2019. "Our customers can now enjoy what is essentially a brand-new store," said Jared Stiegelmeyer, store manager at the Mechanicsville Turnpike Kroger. "
Covenant Woods Celebrates Grand Opening of Manor East – The symbol of Covenant Woods' commitment to lifelong care is Manor East, a healthcare wing that has undergone a large-scale, $34 million, 3-phase expansion in 2018 and 2019. The staff and residents showcased the newly renovated facility at its grand opening celebration on August 22, 2019. Renovation and expansion plans started in 2016 to ensure that the community's independent living residents can transition into higher levels of care if needed. The expansion also allows local residents to enter assisted living, memory support and nursing care directly, and to come to the community for short-term Medicare stays.