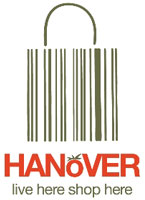 Hanover County encourages residents to support local vendors, and strives to educate them on the impact that local sales tax dollars have on Hanover's economy.
For every dollar spent in Hanover County, it is estimated that nearly half—45 cents—is reinvested locally. In addition, more than 70% of local sales tax dollars go to providing important services for citizens, including Hanover's award-winning schools and public safety programs.
Buying goods locally also creates jobs, and keeps stores open and causes retail corridors to thrive. Shopping in Hanover means less travel, and it saves time and fuel costs.  Supporting local businesses also helps the County retain its unique character.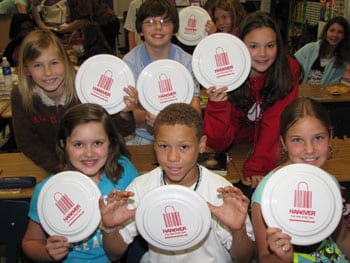 The Hanover Board of Supervisors has noted the importance of shopping in Hanover and made the promotion of local purchasing one of their top priorities in 2011. Hanover County Economic Development launched a promotional campaign that included the development of logo with the tag line, Live Here Shop Here.   Information was sent out to Hanover citizens through utility bills and through the school system in backpack stuffers and colorful posters.  A Receipt Program was initiated in collaboration with the Hanover County Public Schools.  Many citizens got involved and sent their receipts from local merchants to school with their children, making the contest a huge success.
Hanover residents know their shopping decisions have a direct, positive impact on the community, so, when selecting quality goods and services for the family…Live Here Shop Here!